Beautiful wallpapers for your Android smartphone, iPhone & other cell phones /mobile phones. Also write your own text on wallpapers before downloading!
Andamaina Jeevitham... Anduloo Oka Adbutham... Santhosinchey Lopey Anthaa Soonyam... Endukantey Adbhutham Anedi Enni Sarlaina Ela Ayina Jaruguthundi Kani Okkokkariki Okasarey jaruguthundi... Daniki Time Sense Ledu Ala Vachi Ila Vellipothundi... Miss Ayyam Anna Baada Matram Life Long Untundi... Adeyvidhangaa... Na Jeevithamlooo Nuvvoka Adbutham... Andukey Naku Ee Shokam... I Missed The Wonderful Person... I Can't And Never Able To Get A Person Like You... (V.R.) Text Wallpaper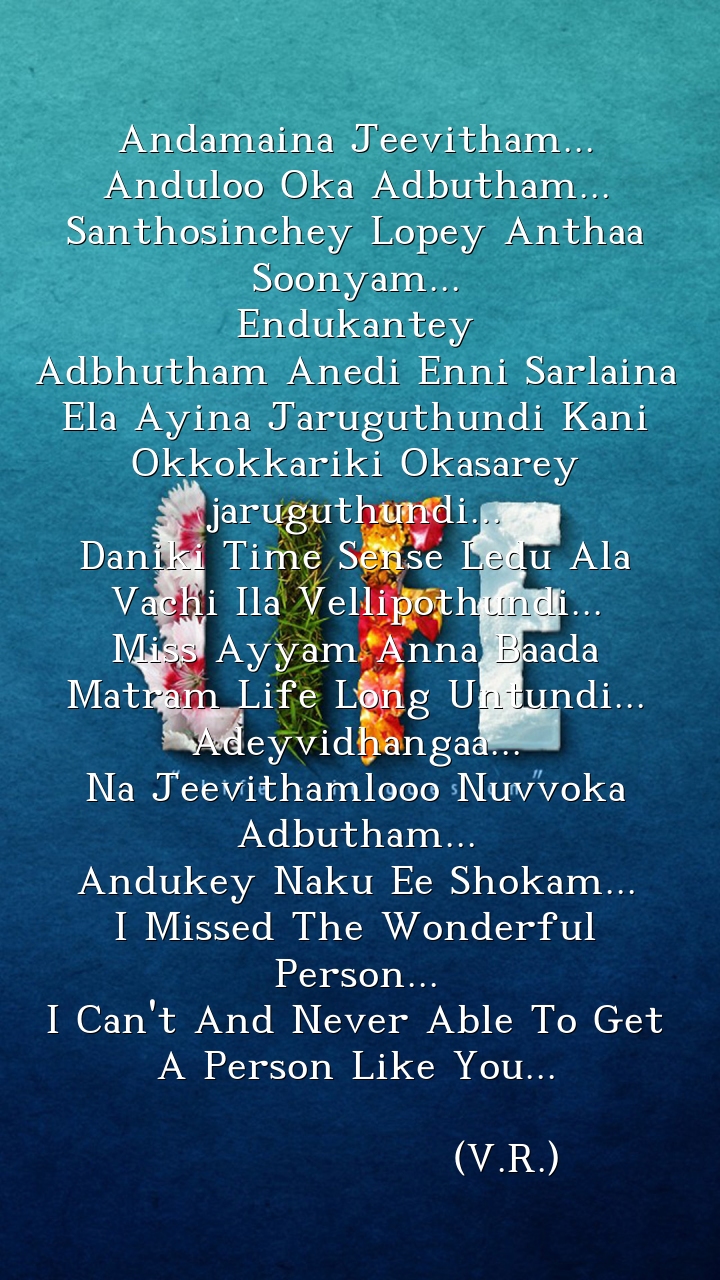 Are you a Blogger or a Site owner? Interested in writing a review for us or a link exchange?
Contact us