Beautiful wallpapers for your Android smartphone, iPhone & other cell phones /mobile phones. Also write your own text on wallpapers before downloading!
I WAS GOING TO BUY A STRAIGHT WHITE JACKET FOR SOMEONE BUT I DONT THINK IT WOULD BE A GOOD IDEA IF YOU EAT BUSHELS OF SPAGETTIE EVERY DAY . SITTING IN YOUR CHAIR YELLING AT THE DOG EAT SOME FRUIT TRY TO BE HAPPY GET A JOB SOMETHING BE REAL LAUGHTER WORKS OUT YOUR ABDOMEN. I'M BEAUTIFUL. EYE OF THE BEHOLDER. HATE IN YOUR HEART MENTALLITY Text Wallpaper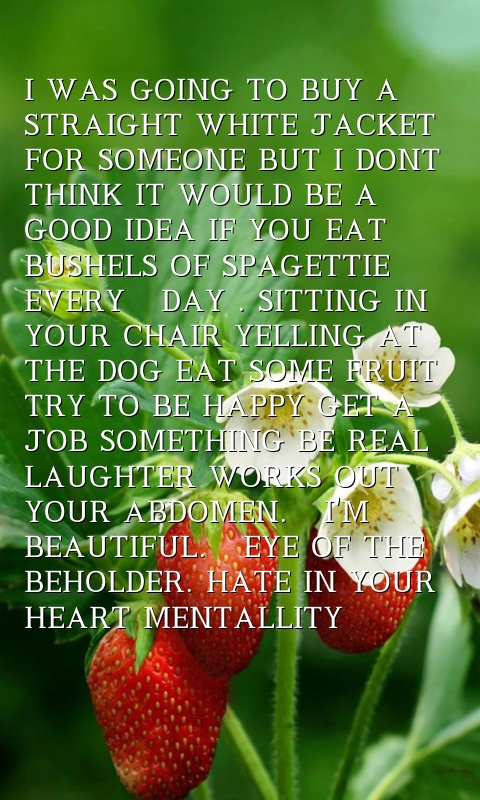 Are you a Blogger or a Site owner? Interested in writing a review for us or a link exchange?
Contact us