Beautiful wallpapers for your Android smartphone, iPhone & other cell phones /mobile phones. Also write your own text on wallpapers before downloading!
PEOPLE WHO LIKE TO CLOWN OTHERS DONT BOTHER TO LOOK AT THEM SELVES. DO IT. NOT JUST THE COMING BUT THE GOING WE HAVE TO SEE THE GOING DONT NEED TO . YOUR SELF ESTEEM IS SO LOW YOU RATHER OCCUPIE. YOUR MIND BY THE FLAWS OF OTHERS. THEY ARE NOT FLAWS THEY ARE BEAUTY GROWING OLDER GRACE FULLY HOW GOD INTENDED. YOU WILL NEVER WIN. TRY HARDER MAKE SOME EFFORT LIKE A TREAD MILL. Text Wallpaper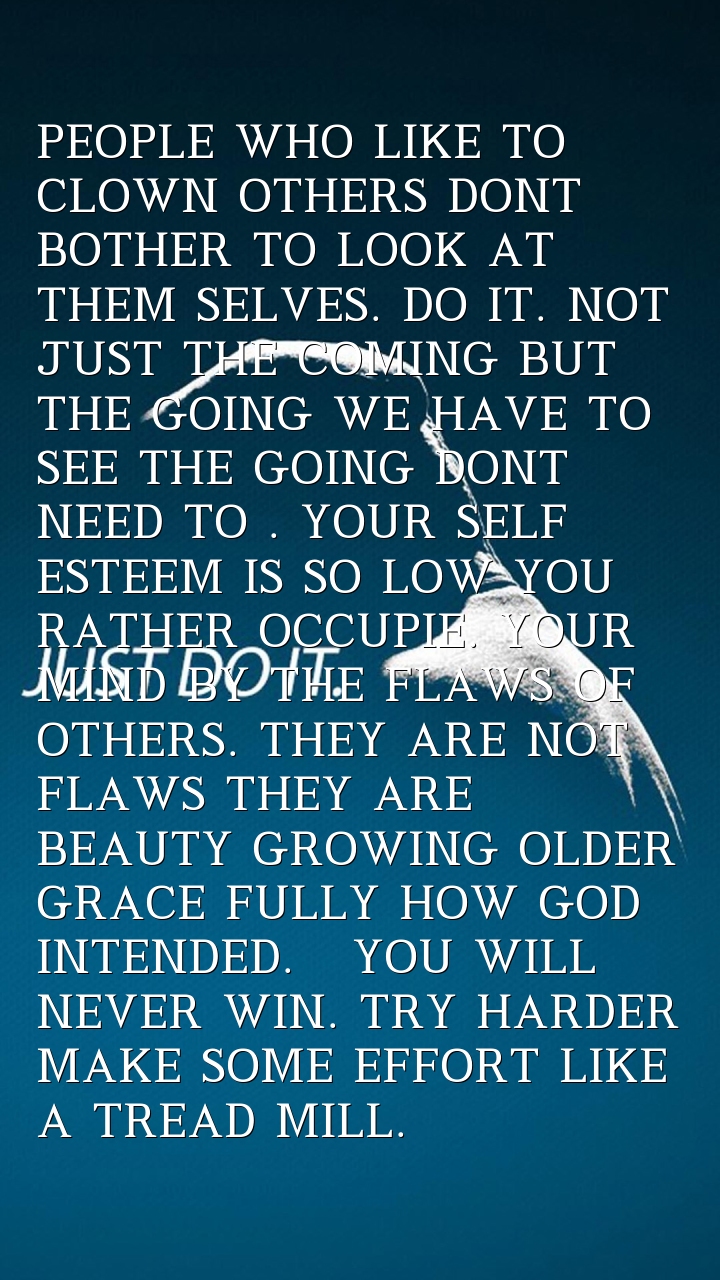 Are you a Blogger or a Site owner? Interested in writing a review for us or a link exchange?
Contact us