Beautiful wallpapers for your Android smartphone, iPhone & other cell phones /mobile phones. Also write your own text on wallpapers before downloading!
CAN YOU FEEL IT COMING IN THE AIR TONIGHT COME ON. HOW CAN I OR YOU EVER FORGET IT WAS THE FIRST TIME BUT I'M NOT DONE YET. I'LL LET YOU KNOW WHEN IT' WILL BE LAST TIME WE EVER MET.I KNOW IT WILL NEVER BE TO FACE BECAUSE OF YOUR COWARDNESS. BUT I WILL ALWAY'S LINGER IN YOUR MIND.SIMPLTON.ITS EASY. I ONCE WAS TOLD I WAS INTOXICATING WELL I'LL DROP YOU LIKE AN ADDICTION. LIKE A FLIP OF A SWITCH. THAT'S WHEN YUU WILL BE OVERWHELMD. IN YOUR MIND BYE JUST Text Wallpaper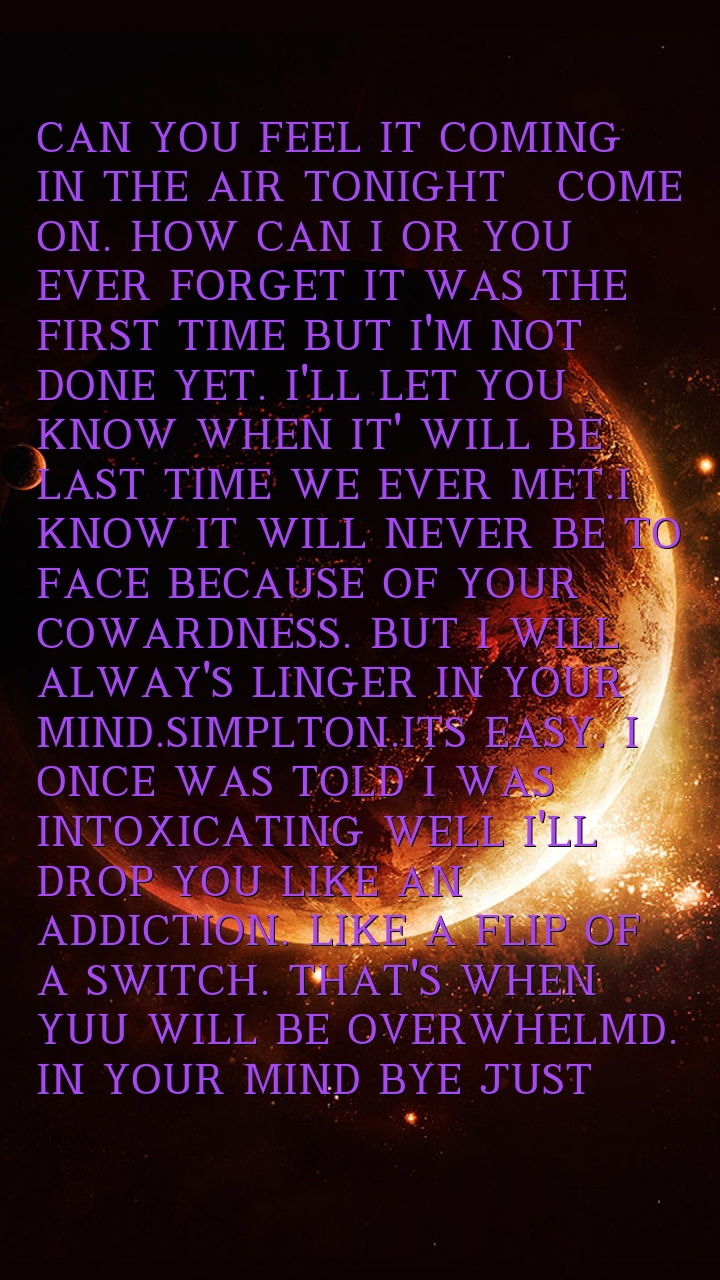 Are you a Blogger or a Site owner? Interested in writing a review for us or a link exchange?
Contact us