Beautiful wallpapers for your Android smartphone, iPhone & other cell phones /mobile phones. Also write your own text on wallpapers before downloading!
I WISH I HAD MY DADDY .. MY MOM DIDNT LOVE ME . TO YOUR LITTLE FREAK OF NATURE I DONT HAVE NOTHING TO SAY BUT KEEP CLOTTING TAKE A DEEP BREATH INHALE. I'M ON CLOUD 9 Text Wallpaper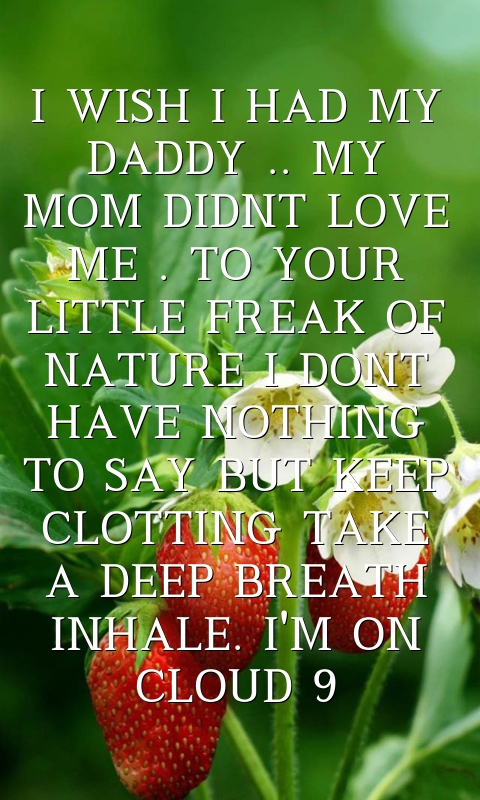 Are you a Blogger or a Site owner? Interested in writing a review for us or a link exchange?
Contact us