Beautiful wallpapers for your Android smartphone, iPhone & other cell phones /mobile phones. Also write your own text on wallpapers before downloading!
Sometimes you want to say, "I love you, but…" Yet the "but" takes away the 'I love you'. In love their are no 'buts' or 'if's' or 'when'. It's just there, and always. No beginning, no end. It's the condition-less state of the heart. Not a feeling that comes and goes at the whim of the emotions. It is there in our heart, a part of our heart…eventually grafting itself into each limb and cell of our bodies. Love changes our brain, the way we move and talk. Love lives in our spirit and graces us with its presence each day, until death. Text Wallpaper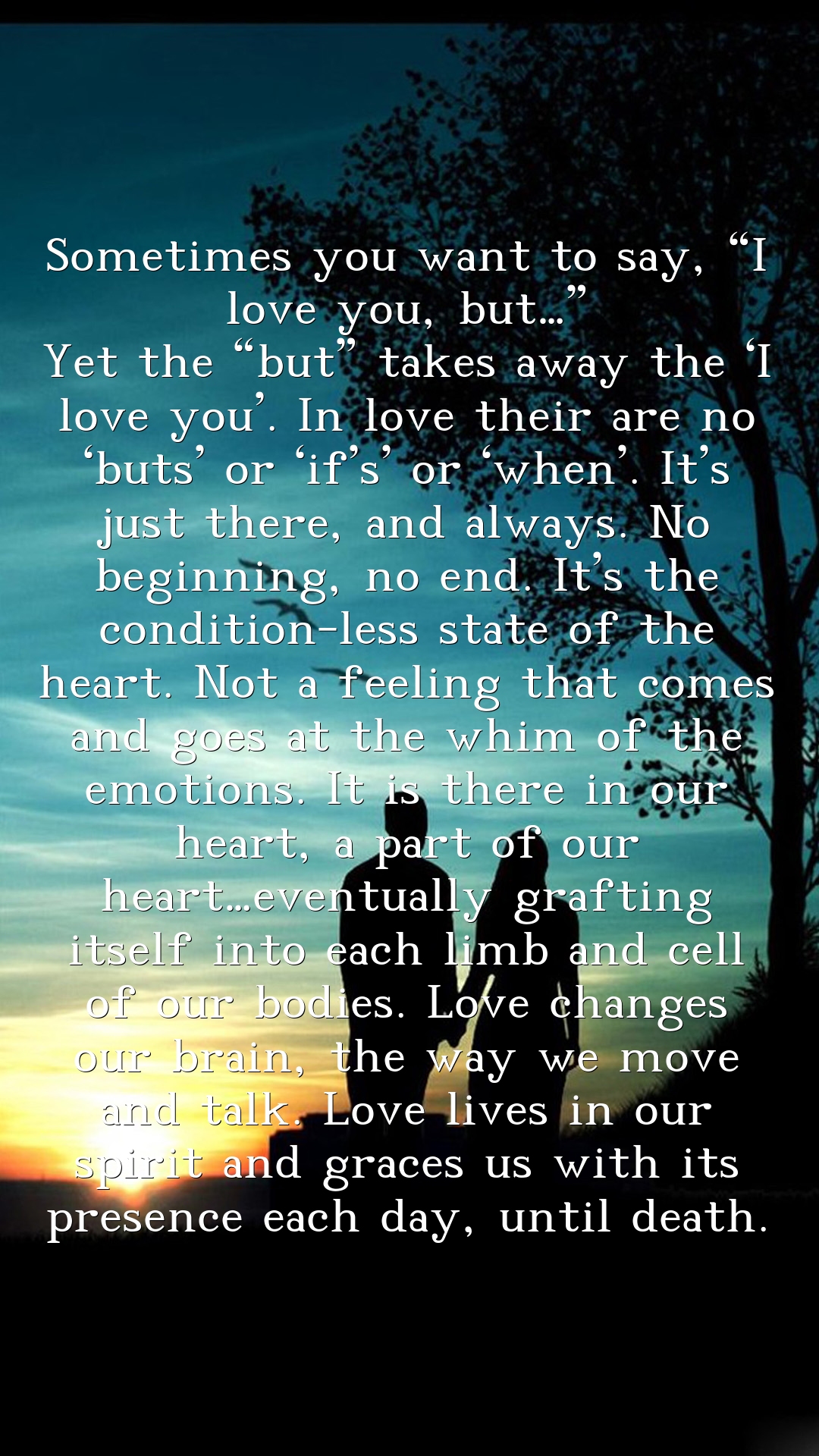 Are you a Blogger or a Site owner? Interested in writing a review for us or a link exchange?
Contact us